Have you asked this question before? Have you typed in Google having high hopes that you'll find the answer. I did. But it wasn't because I'm greedy or anything but just out of curiosity.
I want to be rich financially
. And I bet you too. So upon countless research and reading I then found out effective ways that you can be rich. This may be called
the ultimate guide para yumaman.
Now before reading the rest of the tips and tricks
I want to invite you for a short prayer
just for added guidance in today's lecture.
"Dear Lord, blessed me with a grateful heart that knows no harm to others. May I become a good steward of Your financial blessings and may these knowledge further enlighten my views about true riches. Amen"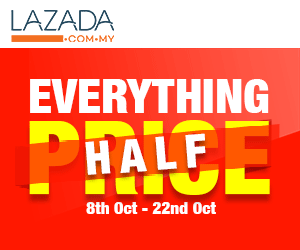 1.
Change your attitude.
Have a makeover in your attitude towards the situation you have now.If you are afraid of people then change it. Those who know how to start a conversation will most likely win the engagements towards success.
Embody a positive attitude in life that can attract people.
These very people will soon be part of your network. (No not that Multi Level Marketing) but just the very people that will guide you on your financial journey.
More about attitude in
My Money Principle.
2. Never Stop Learning
. Read books, blogs or watch videos of people whom you want to imitate for their success. Each person's experience will most probably help you assess your financial life. I heard a lot of comments from others who appreciate free blogs like
this
or
PinasforGood
and
Frugal Honey
for they learn a lot. I spend a fraction of my time reading books in the investment/business section of bookstores and I even buy new books for financial ideas.
3. Daig nang Masipag at Maagap ang Magaling.
Hard work pays no matter what. A great work ethic like performing good and being present always if possible will definitely cause you better in your job.
Wag kang maging ma-pride.
Work like a carabao and be as humble as a bamboo tree.
4. Go for Long-time High Growth Industries.
If you are applying for a job or will be in college, quick money and opportunities are most present in high growth industries such as technology, health, outsourcing and industrial
. I suggest take courses like Information Technology, Nursing/Specialized Doctor, Communication or Human Resource.
These are the industries of the new century.8
5. Be a Master of One
. Find an area in your life that you can master or be an expert.
By expert I mean others will pay just to get your service.
It may be graphic design, photography, writing or like me event hosting.
6. Open Multiple Income Generating Projects.
There are a lot of sources of revenues available. Read How To Earn Extra Income in the Philippines.
Have some side line and part time job
that will not just enrich your experience but will also double your financial capability. You can start with small things that others needs.
7. Be busy.
Stop procrastinating and get your butt out of the chair. Do some action whether its as simple as creating a buy and sell advertising online or promoting your grammar tutoring through facebook.
The busier you become the more you won't spend
because the value you put in your money will double.
8. Don't just become an Employee, strive to be an Entrepreneur
. Walang yumayaman sa pagiging empleyado. Tandaan mo yan.
As early as now work your way to be on top.
Becoming a businessman and starting your own company is the sure way for you to be rich. WHY? Because think of every millionaire or billionaire out there…each and everyone of them became an entrepreneur. Henry Sy started selling shoes and now he owns SM. If you study how they did it you'll know na kayang-kaya rin natin.