Over the weekend a question pop up on my inbox in regards to whether a 21 year old needs to save up or to spend on things that him happy. I'd love the question so much and I believe it will be nice to share my opinion in regards to this matter.
I am actually turning 21 this November and as you may have noticed here in my blog I certainly talk about saving, doing budget and investing a lot. So I will answer as honest as possible that for me, a 21 year old should save up.
Now, saving up doesn't mean I am not spending on things that make me happy. If you will remember my post on Secrets to a Happy Life I shared my views on happiness and I live by my post.
I still spend a portion of my income on makeups, beauty products and clothes or shoes. I still treat others my family and/or my workmates whenever I can. I still invest on beauty product to review and to feature on my beauty blog. I still buy books that interest me.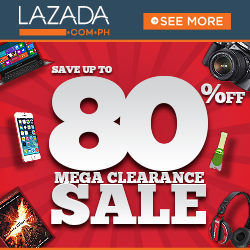 Now the above things make a lot of difference. You see, what makes me happy are simple things. I did not let myself value branded bags, shoes or jewelries nor am I spending too much on getting the latest gadget in the market.
What I see here is this, you need to know and to realize what truly makes you happy. If its seeing yourself retiring a millionaire then save as early as now. If its getting happily married and enjoying your dream house then save as early as now. If its becoming worry-free in the moment of emergency then save as early as now.
Sabi ko nga lagi sa parents ko, "Magtatrabaho na ko habang malakas pa ko, habang may oras pa ko, habang may opportunities na dumarating sa akin ayoko himinde. Kasi ang ultimate goal ko… at 35 ok na ko. settled and fulfilled financially Ini-enjoy ko na lang yung mag travel at yung time ko sa future family ko."
Another kasabihan, habang maikli ang kumot matutong mamaluktot. When will you learn to save, kapag baluktot na pati likod mo sa katandaan?
Money is dependent with time. The earlier you learn your lessons, the better your life will become.
Thank you for asking. If you have questions don't forget to email me at izzaglinofull@gmail.com